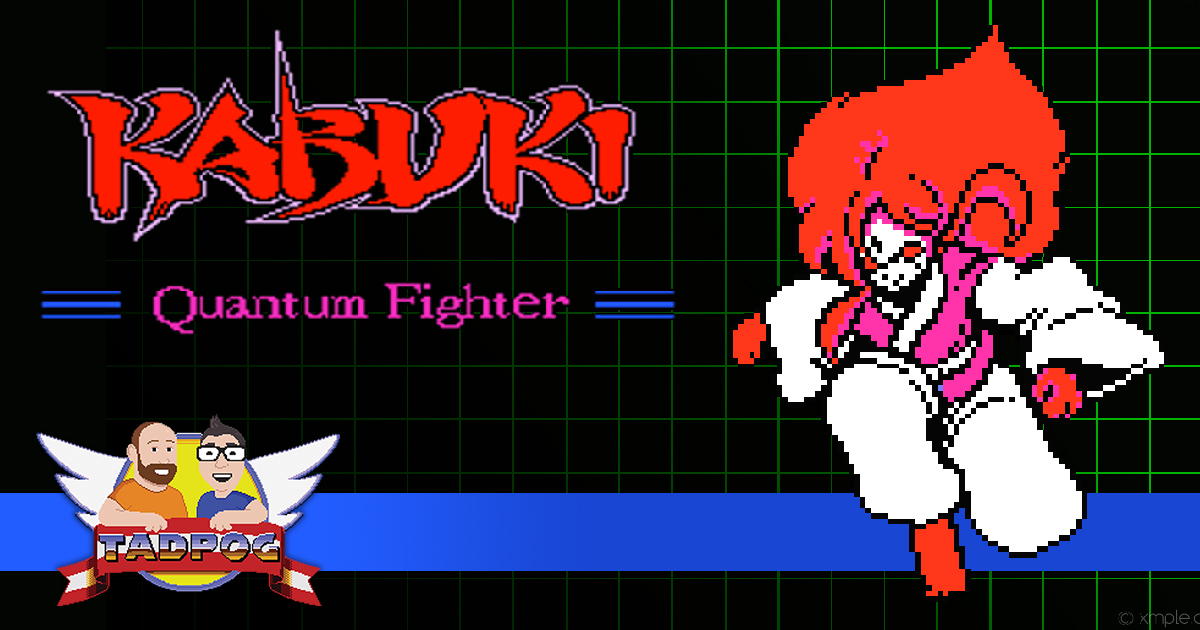 Podcast: Play in new window | Download
We've strapped into our own personal Image Transfer Device (Computer Bed) and have converted our human minds into raw binary data in order to travel through the internet and into your ears. Yes, that can only mean one thing…we're talking about Kabuki Quantum Fighter, the 1991 action platformer for the NES!

Kabuki Quantum Fighter Podcast Shownotes:
We've talked about some other weird Human Entertainment games before, check out our episodes on Monster Party and Clock Tower
You can watch Sgt. Kabukiman N.Y.P.D. on YouTube for free courtesy of TromaMovies
Kabuki Quantum Fighter was published by the American arm of HAL Laboratory, who has published a whole bunch of games that we've talked about on this show: Kirby's Adventure, Joust for the NES, EarthBound, Kirby Super Star, Kirby's Avalanche, Kirby's Dream Course, Kirby's Dream Land 3, Kirby 64: The Crystal Shards, Pokémon Snap, Pokémon Stadium, and Super Smash Bros.
Ratatouille, of stole Tyler and Melissa's first kiss fame
The Legendary Sannin, Jiraiya
Seriously, Boruto is really good.
The Batman and Robin
Madballs?
Hip hop speedrunning documentary
The Highlander episode that also asks the real questions.
Final Fantasy Dissidia Cup Noodles (Tyler's memory was wrong!)
Marty Crane, one of the best characters there has ever been.
Plugs:
Don't you miss an episode! Subscribe to TADPOG on iTunes.
Find us at tadpog.com or facebook.com/tadpog and let us know what you think of the show.
Call 270-883-2555 and leave us a voice mail. Relevant or not, we don't mind. You could also text us. We're down for that.
Follow us on Twitter @TADPOG_Podcast
Leave us an email at either tyler@tadpog.com or dave@tadpog.com, you could try tyler@dave.com but no promises.
Feel like helping out the show? We have a Patreon at www.patreon.com/tadpog if you feel so inclined.
Mail us something at: TADPOG Studios; c/o Nicole Nance; PO Box 3785; Paducah, KY 42002
Theme Song:
Our regular theme song is Moves by Sycamore Drive and is used as our intro/outro under a Creative Commons Attribution-Noncommercial-Share Alike 3.o United States License.