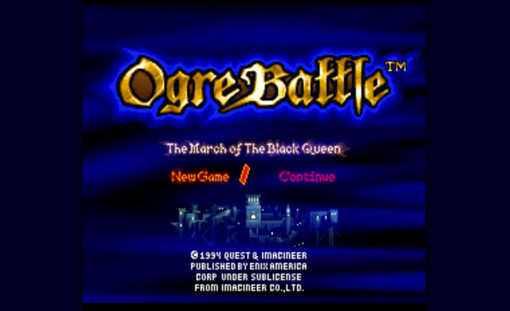 Podcast: Play in new window | Download
Original Flavor Wednesday has once again come, TADPOG Nation. On this episode we'll be talking about IGN's #41 ranked SNES game Ogre Battle: The March of the Black Queen. Notable tangents include very shameful family moments, shameful mispronunciations of things both related to video games and the Periodic Table. We also discuss the hidden true history the Illuminati has been trying to hide from you concerning George Washington and The Daughters of the American Revolution.
In This Episode:
Plugs:
Don't you miss an episode! Subscribe to TADPOG on iTunes.
Find us at tadpog.com or facebook.com/tadpog and let us know what you think of the show.
Call 270-883-2555 and leave us a voice mail. Relevant or not, we don't mind.
Follow us on Twitter @TADPOG_Podcast
Leave us an email at either tyler@tadpog.com or dave@tadpog.com, you could try tyler@dave.com but no promises.
Theme Song:
Our regular theme song is Moves by Sycamore Drive and is used as our intro/outro under a Creative Commons Attribution-Noncommercial-Share Alike 3.o United States License.