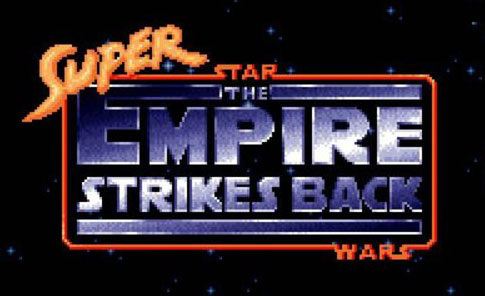 Podcast: Play in new window | Download
This week we use the Force and run, run to Dagobah, run to Dagobah. And by that, I mean, we play Super Star Wars: The Empire Strikes Back.
In This Episode:
Tyler's Fantasy Audiobook Review is back, on the material plane! Featuring The First Law Trilogy.
Nicole Nance talks shit about Tyler.
Tyler makes a Public Pathfinder Apology.
Chillin' Cherry.
Tyler makes a stunning confession.
The Entertainment Policies of the Holland Family.
Captain Ron the RPG.
A Christmas Eve stripper tale.
Final Fantasy 7 / Star Wars Trivia.
Darth Vader's Home and The Toy Factory.
I want his face…off.
Mode 7
Da-go-baaaah…?
Friday Night Lights? …and…Oz?
Grenade spam.
Star Wars: Drunk History with Tyler
Tyler's metachlorian count is through the roof.
"Like a big, red, slurping thing."
LucasArts – where are they now?
Sculptured Software – where are they now?
THQ – where are they now?
If we get 1,000 iTunes reviews in one month's time, Tyler will watch the Star Wars trilogy and Dave will marry a goat.
What We've Been Playing:
Mentioned in the Show:
Shout Outs:
Wiley Ammons, for loving Grim Fandango
Leva Bates, for loving Maniac Mansion
Jacob York, for loving Sam & Max
Kevin Link
Ramon Castillo
Micah Perdue
Matt Barger
Morgan Lythe
Jess Dockrey – suggstreetpost.com
Nikki Moore
Dennis Robison
Plugs:
Theme Song:
The song Moves by Sycamore Drive was used as our intro/outro under a Creative Commons Attribution-Noncommercial-Share Alike 3.o United States License.