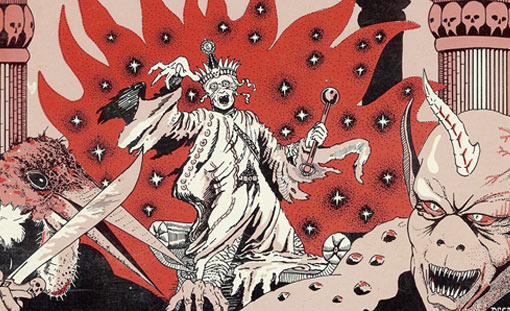 Podcast: Play in new window | Download
It has been a long time coming, TADPOG Nation, but now we finally begin to draw our Ready Player One series to a close by actually getting a group of four (Dave of TADPOG fame, Miller of #moremiller fame, Ramon of Shovel Knight Fame and Saint Zach of Star Fox fame) to play the classic module – Tomb of Horrors (redone for 5th Edition D&D). Tyler is the Dungeon Master as we TRY to entertain you with how difficult this module truly is. Let us know what you thought about this one. We know its very long but it had to be. If you want more of what we recorded after Tropical Capricorn, just ask.
Plugs:
Don't you miss an episode! Subscribe to TADPOG on iTunes.
Find us at tadpog.com or facebook.com/tadpog and our back catalog on our Soundcloud let us know what you think of the show.
Call 270-883-2555 and leave us a voice mail. Relevant or not, we don't mind. You could also text us. We're down for that.
Follow us on Twitter @TADPOG_Podcast
Leave us an email at either tyler@tadpog.com or dave@tadpog.com, you could try tyler@dave.com but no promises.
Feel like helping out the show? We have a Patreon at www.patreon.com/tadpog if you feel so inclined.
Theme Song:
Our regular theme song is Moves by Sycamore Drive and is used as our intro/outro under a Creative Commons Attribution-Noncommercial-Share Alike 3.o United States License.