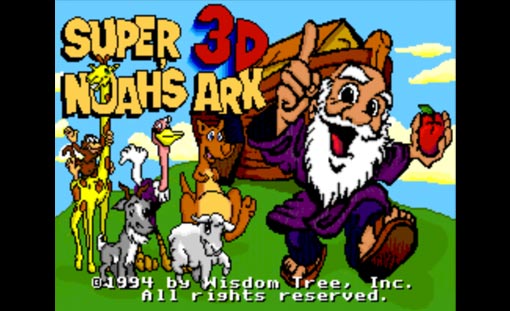 Podcast: Play in new window | Download
In keeping with the TADPOG tradition of playing one horrible game for each ten games that we play from IGN's Top 100 SNES games, this week we're talking about the catastrophically bad game: Super Noah's Ark 3D for the Super Nintendo.
In This Episode:
Tyler and Dave Talk About Beakers
Tyler and Dave Talk About the Bible
The world is made of Duplos
The famed game developer: Wisdom Tree
Not to be confused with Konami's Noah's Ark for the NES
The Walls of Jericho for GameBoy
Super Noah's Ark 3D or Super 3D Noah's Ark
Super Noah's Ark 3D Achievements
Put yo tits in camera
What We've Been Playing:
Shout Outs:
Josh Nance
Nicole Nance
Matt Barger
Lord Mike of Perdue
Kevin Link
Jess Dockrey of suggstreetpost.com
Megalixir
Tony
Ramon Castillo
jhkillam
PhilthyPhil7
RubGooch
Plugs:
Theme Song:
This week, the great group Megalixir supplied us with a great Pilotwings cover to use on this milestone episode! Our regular theme song is Moves by Sycamore Drive was used as our intro/outro under a Creative Commons Attribution-Noncommercial-Share Alike 3.o United States License.