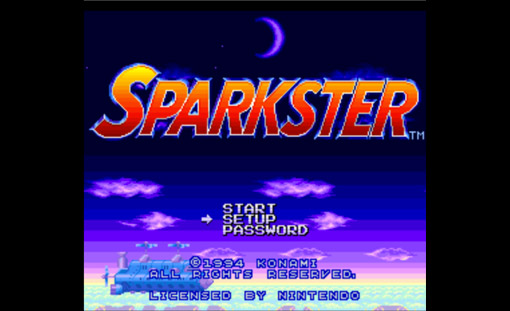 Podcast: Play in new window | Download
We rocket through another Konami game this week on TADPOG. We're talking about the 1994 Konami classic for the Super Nintendo, Sparkster. What could possibly go wrong?
In This Episode:
Sparkster has no place in the Rocket Knight canon.
Earthbound Jim… shows promise.
Konami sneaks in a figurative train level.
Game-halting glitch.
"Who's got the best vagina in Sparkster World?"
Sparkster's Blade of Shame.
Robot Wolf Shrimp (probably a sex thing)
Transgender lions.
"Moist apples and bananas. Not good Jacob foods."
Sparkster Achievements.
Tyler assigns the best beard ever.
There was a deer in Bambi.
What We've Been Playing:
Mentioned in the Show:
Shout Outs:
Nicole Nance
Josh Nance
Kevin Link
Nikki Moore
Matt Barger
Dennis Robison
Ramon Castillo
Lord Mike of Purdue
Jess Dockrey
Joshua Edwards
Joanne Livingston
Tyler Dunigan
Eli Phillips
Plugs:
Theme Song:
The song Moves by Sycamore Drive was used as our intro/outro under a Creative Commons Attribution-Noncommercial-Share Alike 3.o United States License.