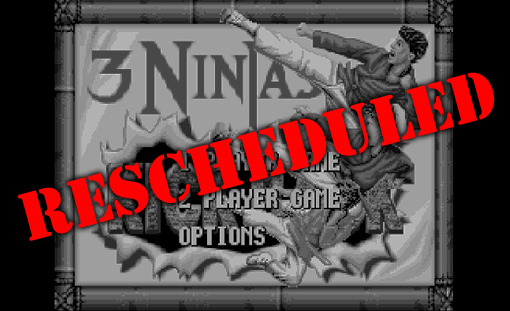 Podcast: Play in new window | Download
The Very Bad Week continues. We're going to level with you: we originally recorded this as a Patreon bonus episode. The audio quality wasn't up to par so we decided to record something different for our Patreon donors. This episode was released to only one person, Former Master of Coin Ryan Walters, because he filed the proper Lost Episode acquisition forms. We thought we were done with this episode but then The Very Bad Week happened and we needed to use this recording for a regular episode. So there you have it. We hope you enjoy it anyway. Stay tuned for our originally scheduled episodes: Streets of Rage 2 and 3 Ninjas Kick Back.
Plugs:
Don't you miss an episode! Subscribe to TADPOG on iTunes.
Find us at tadpog.com or facebook.com/tadpog and our back catalog on our Soundcloud let us know what you think of the show.
Call 270-883-2555 and leave us a voice mail. Relevant or not, we don't mind. You could also text us. We're down for that.
Follow us on Twitter @TADPOG_Podcast
Leave us an email at either tyler@tadpog.com or dave@tadpog.com, you could try tyler@dave.com but no promises.
Feel like helping out the show? We have a Patreon at www.patreon.com/tadpog if you feel so inclined.
Mail us something at: TADPOG Studios; c/o Nicole Nance; PO Box 3785; Paducah, KY 42002
Theme Song:
Our regular theme song is Moves by Sycamore Drive and is used as our intro/outro under a Creative Commons Attribution-Noncommercial-Share Alike 3.o United States License.