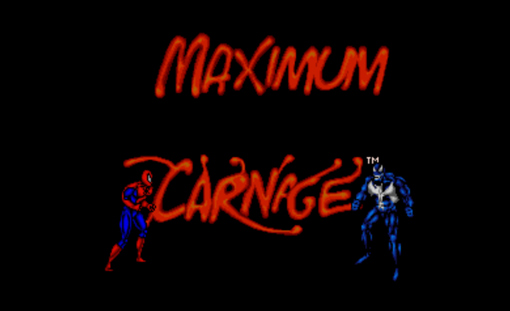 Podcast: Play in new window | Download
This week on TADPOG, it's terror and chaos as we talk about IGN's 85th ranked Super Nintendo game, Spider-Man & Venom: Maximum Carnage.
In This Episode:
Tyler's Ninja Turtles Noir Voice
Later level mooks (knowing nothing in life but to be legit)
TADTAG: Tyler and Dave Talk About Gamefaqs
There's always room for Green Jelly.
We can imagine unicycles flipping in circles to the soundtrack.
Friendship Bucket List.
Monkey hate.
Blake Woods loves Project Runway.
Fan Art Request: Friends/Maximum Carnage
Jacob (of Final Fight/Wolf-Fighting Fame) give us a call
The Great Equalizer */Richard Dawson kissing montage
Nikki gives us a pity call
Maximum Carnage Achievements
Where Are They Now?: Software Creations
Where Are They Now?: LJN
What We've Been Playing:
Mentioned in the Show:
Shout Outs:
Matt Barger
Josh Nance
Nicole Nance
Meghan Holland
Jess Dockrey – suggstreetpost.com
Micah Perdue
Blake Woods
Kevin Link
Ramon Castillo
Wiley Ammons
Nikki Moore
Retro Joe
Jacob York
Joshua Edwards
Dennis Robison
Joe Heron
Matt Mann
Paul Clewell
Matthew Rencher
Anafritz9
Czech Cowboy
Plugs:
Theme Song:
The song Moves by Sycamore Drive was used as our intro/outro under a Creative Commons Attribution-Noncommercial-Share Alike 3.o United States License.