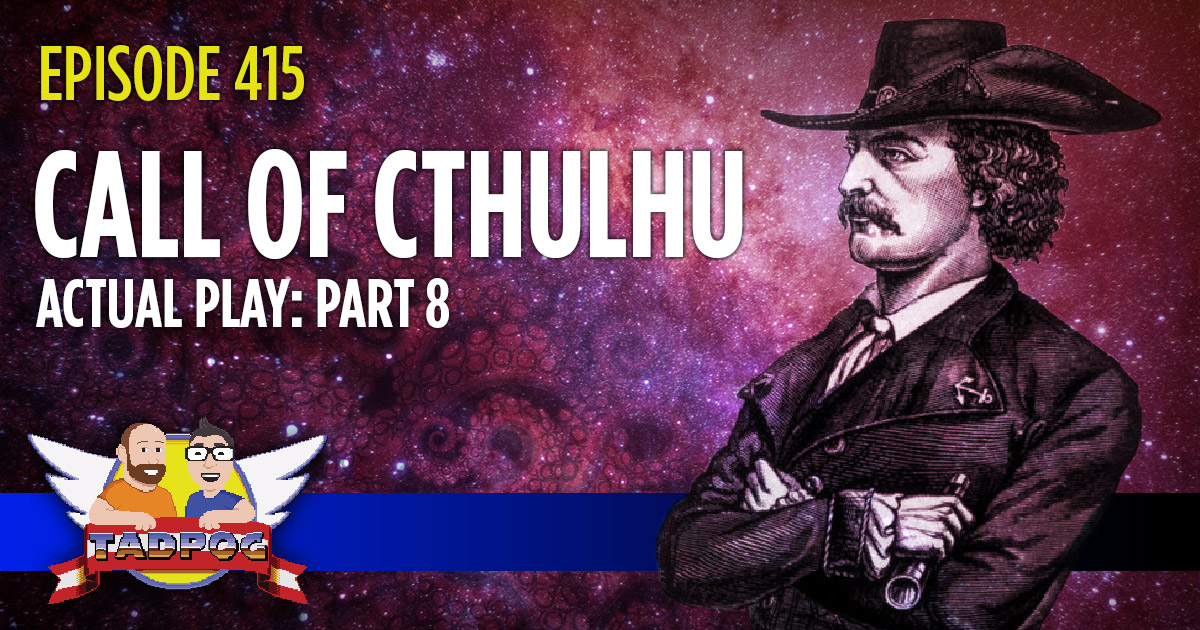 Podcast: Play in new window | Download
The date is August 9, 1977. Short of options, the investigators have recruited the help of CIA agent Mr. Zeus, who is also a member of the Knights Templar. The Knights have been working against cult leader Jean Lafitte for hundreds of years and were able to help the investigators locate Lafitte's personal holdings in New York City: the Astor Hotel and several properties at the harbor. It was discovered that Lafitte had been working through a Leng Spider, disguised as a dog named "Harvey", to instruct the Son of Sam. After doing some detective work and bartering drugs for information, the investigators received witness testimonial that Harvey had been seen driving the yellow Ford Galaxy which previously had been spotted by the investigators at the Process Church. Police records indicated that the Ford Galaxy is owned by one David Berkowitz. After tracking down Berkowitz's address, the investigators are now on their way to the apartment of the Son of Sam. 
Call of Cthulhu Actual Play Podcast Shownotes:
Plugs:
Don't you miss an episode! Subscribe to TADPOG on iTunes.
Find us at tadpog.com or facebook.com/tadpog and our back catalog on our Soundcloud let us know what you think of the show.
Call 270-883-2555 and leave us a voice mail. Relevant or not, we don't mind. You could also text us. We're down for that.
Follow us on Twitter @TADPOG_Podcast
Leave us an email at either tyler@tadpog.com or dave@tadpog.com, you could try tyler@dave.com but no promises.
Feel like helping out the show? We have a Patreon at www.patreon.com/tadpog if you feel so inclined.
Mail us something at: TADPOG Studios; c/o Nicole Nance; PO Box 3785; Paducah, KY 42002
Theme Song:
Our regular theme song is Moves by Sycamore Drive and is used as our intro/outro under a Creative Commons Attribution-Noncommercial-Share Alike 3.o United States License.
Our new intro is Heavenly Disco by Gorowski and is used under a Creative Commons Attribution-Noncommercial-Share Alike 3.o United States License.