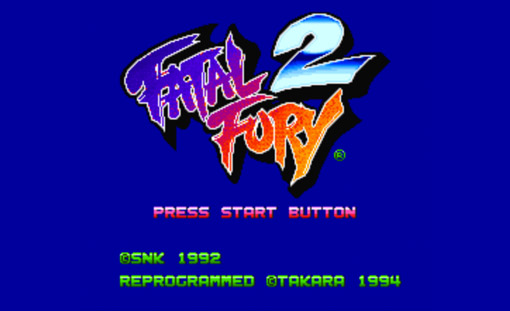 Podcast: Play in new window | Download
This week on TADPOG, we talk about SNK's 1994 fighting game sequel, Fatal Fury 2. We are joined with returning heavyweight wolf-fighter Jacob York and Saint Zach as special guest hosts.
In This Episode:
What We've Been Playing:
Tyler finished Alan Wake's American Nightmare, and is playing Alice: Madness Returns during the day , Amnesia: The Dark Descent at night.
Jacob started playing 9 Hours, 9 Persons, 9 Doors for the Nintendo DS, and Portal 2, The Last of Us and Deadpool for the PS3.
Zach played Bioshock: Infinite, Resident Evil 6, Darksiders II, Metro Last Light, DMC: Devil May Cry, and Tom Clancy's Splintercell Blacklist.
Dave fell in love with the magical and mystical Fatal Fury 2.
Shout Outs:
Megalixir
Yuki's Cousin
James Livingston
Lord Mike of Perdue
Dennis Robison
Nicole Nance
Drew Rowland
Kyle Guilday
Jacob York
Plugs:
Theme Song:
Our theme song is Moves by Sycamore Drive and is used as our intro/outro under a Creative Commons Attribution-Noncommercial-Share Alike 3.o United States License.